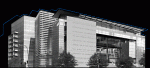 Connaissez-vous
Newseum.org
? Un site entièrement dédié à la presse écrite qui présente chaque jour les Une de la majorité des quotidiens du monde entier!!!
Newseum
est au départ un musée créé à Arlington (Virginie), qui vient de déménager à Wahington DC. Un musée dont la raison d'être est la célébration du Premier Amendement de la Constitution américaine garantissant la
liberté d'expression
, valeur fondamentale aux Etats-Unis.
Ci-dessous le texte du First Amendment:
"Congress shall make no law respecting an establishment of religion, or prohibiting the free exercise thereof; or abridging the freedom of speech, or of the press; or the right of the people peaceably to assemble, and to petition the Government for a redress of grievances."
Visitez le site. Il donne une vision globale de la puissance des marques de presse dans le monde. Et apporte une touche de modernité dont le média a besoin dans le contexte économique difficile qu'il traverse actuellement.
Et pour finir, la charte des
valeurs
défendues par Newseum:
The free press is a cornerstone of democracy.
People have a need to know.
Journalists have a right to tell.

Finding the facts can be difficult.
Reporting the story can be dangerous.

Freedom includes the right to be outrageous.
Responsibility includes the duty to be fair.

News is history in the making.
Journalists provide the first rough draft of history.
A free press, at its best, reveals the truth.
Enjoy!


technorati tags: newseum first amendment usa washington dc presse liberté d'expression